Solid parts that house the wheel trains and mechanisms. Due to their large size, the Poinçon de Genève specifies that all machining marks must be eliminated. In addition, the most attractive decorations are used according to specific criteria.
Baseplates, plates for additional mechanisms and bridges must have:
1. Polished chamfers.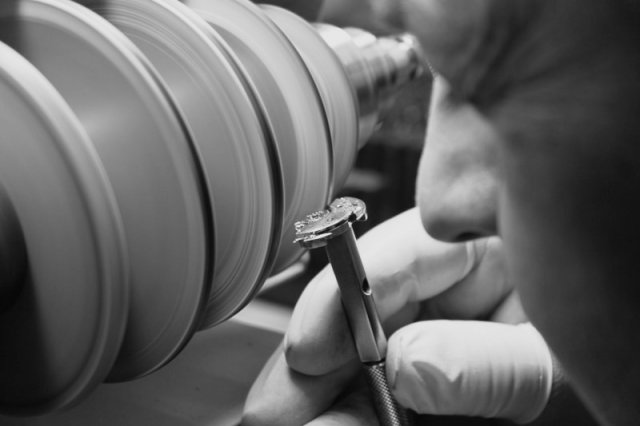 2. Straight-grained sides.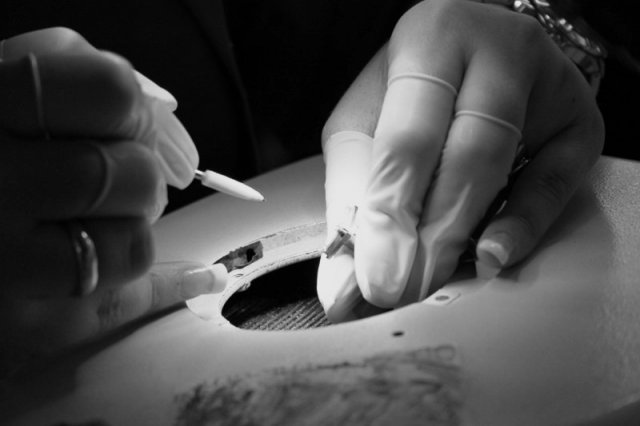 3. Circular-graining or finishes that eliminate all machining marks.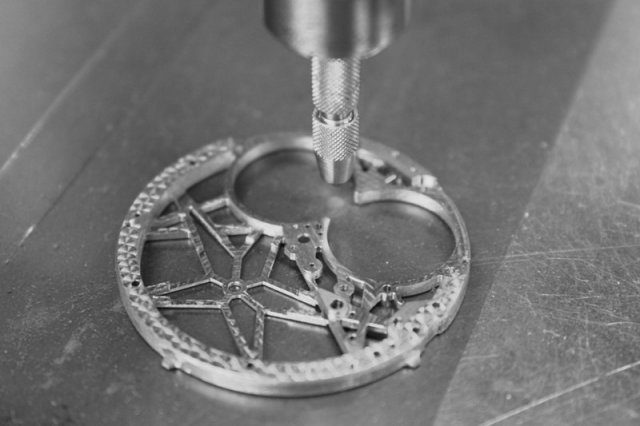 4. Smoothed down bridge supports.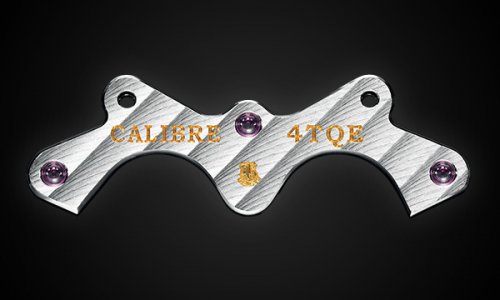 5. Polished bevels in holes and recesses.
6. Polished sinks for jewel holes.
7. The tops of bridges must be finished with Geneva stripes or any other decoration that eliminates machining marks.
Before / After